I am having a hard time keeping my lips sealed, which is why I can't blog much right now. Something is coming this weekend that I am so excited for, but I can't jinx it so I can't share it til it happens. You ever have something like that, where maybe you are throwing a surprise party for someone so you can't hang out with them much because you are scared you will give it away? That's why my blog has been not getting much attention.

I promise, this weekend, I will spill the beans.
I swear!

In the meantime, you should enjoy this add-on to the Bright Pastel papers I posted previously.
Ric-Rac and Lace!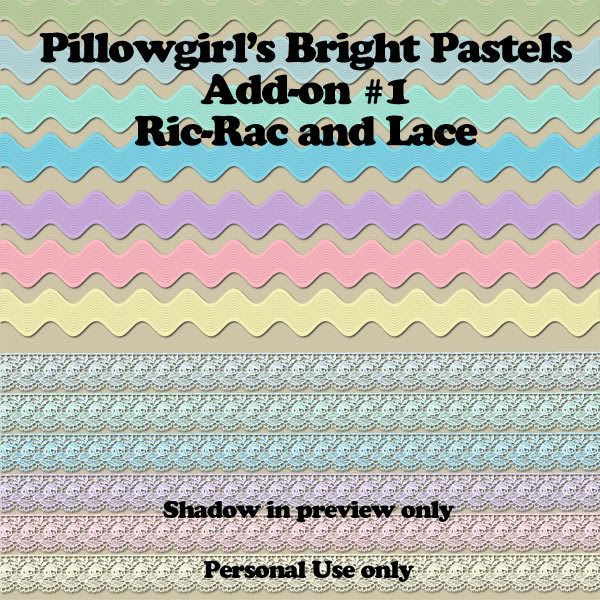 Also, if you would like to tell people about this freebie, you can add a link to my post on your blog. Here'e the URL to link to: http://pillowgirlscraps.blogspot.com/2007/11/excited-antsy-and-cant-say-why.html. Tell me about it and I will come visit your blog and possibly link to it back!