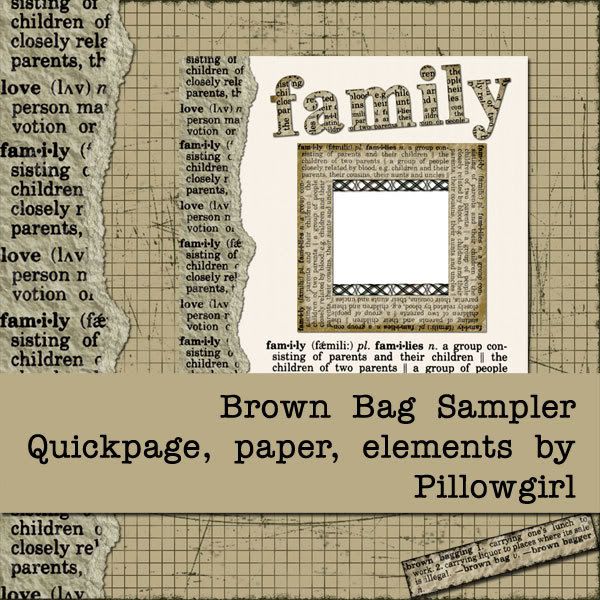 This freebie includes a quickpage, a border, a paper, and a little definition tag. Download is now EXPIRED (watch the scrap bin at MSS). It should be great for those family pictures you will get this week at Thanksgiving.
It coordinates with my
Brown Bag Kit
at My Scrap Shop (only $2 on sale!).
Today has been an awesome day, watching my shop go into full swing and seeing that y'all are visiting it. I thank you so much for helping me achieve a real dream. A few months ago, I never would have thought it could happen.