I decided today, I need to share something BIG. Something Free. Something everyone can use.
So, who can't use papers, eh? I am putting a series of striped papers out, a mini paper pack at a time, that coordinates with the Color Foundations Collection. Today, I chose the red and pink colors.
Here's the catch: The paper packs will only be available for download until I post the next one. Once a new one goes up, POOF, the old one is gone. You should check back at least daily for this series or you might miss out :) And no, I won't repost these, they are going to go up in the store when this series is complete. Sorry, gotta make a catch when I offer something this big.
Here's part 1!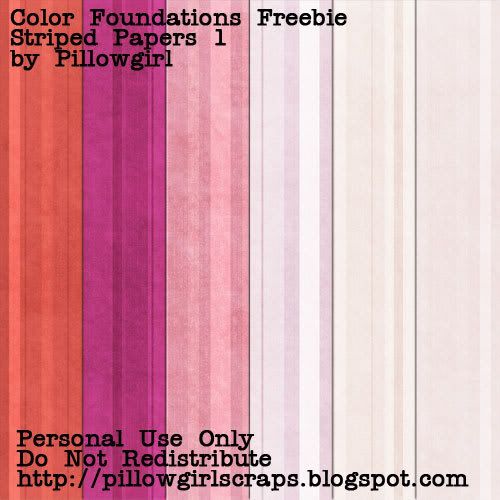 EXPIRED!!!

What colors do you want next?? Comment please :) And don't forget to check out the entire Color Foundations Collection at Stone Accents Studio. It keeps growing and growing and growing.

Did you come to see the Collab kit I did with SKrapper Digitals that has 44 papers and almost 100 elements? It's in a previous post from yesterday, scroll on down :)