I have been a busy little pillow but I want you all to know some great news! My mom went to the neurologist doctor yesterday and he said she is in TIP TOP SHAPE! She can go back to work! Today is the 2 month anniversary of her stroke and she is already released back to NORMAL LIFE.

I am so proud of my mom, she is an inspiration to me. She has done everything they have told her to do to get back on her feet and has made amazing progress. She has outpaced her therapists' expectations and really taken control of her body again. No, she's not back to 100% yet, but she is doing so well.

I also made a freebie for you. It's called Autumn Embroidery and features a semi-quilty paper, some patches to play with, and some embroidered fall leaves. Enjoy this one and let me know what you think :)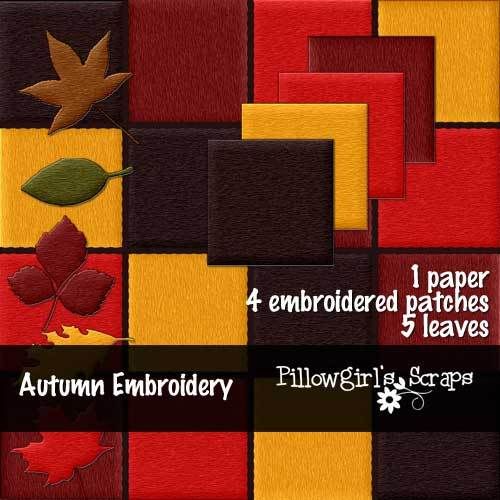 P.S. My store opens THIS WEEK. You won't want to miss some of the grand opening excitement that will start during this week at Stone Accents Studios. You should pop over there and tell all the designers hi!