I made a new kit that is only going to be available in my store, but that doesn't mean you shouldn't get some of the good stuff! This is my first attempt at a cluster frame. I don't do a lot of clustering in my designs because I always think that you guys will layer the elements how you like them and make your own, but this frame took a little "extra" stuff, like the string through the flowers, so I thought it would be nice to give ya.


It also is in the same color scheme as the little earlybirds, in case you didn't notice. So you can kinda see what the kit is going to be like, eh? I think it's quality stuff. I hope you do too!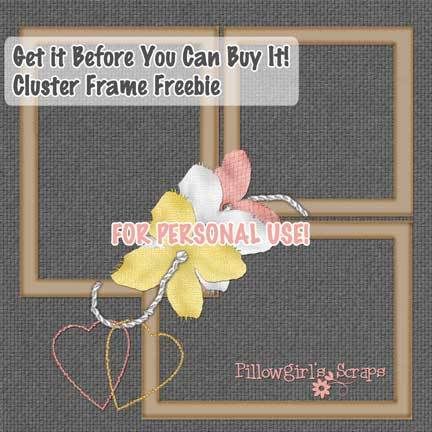 Download it here. These Get it Before You Can Buy It freebies will only last until I open the store, so please download them now if you want them. The background papers are not included in the download, just want to show you a little hint of what's to come.

Please, let me know what you think or if you have any requests. I can still work on those, you know!

Also go check out Digitreats today and snag her way cute template. I had to have it.