I got a few minutes to play with my scanner today, and this is what I came up with for you.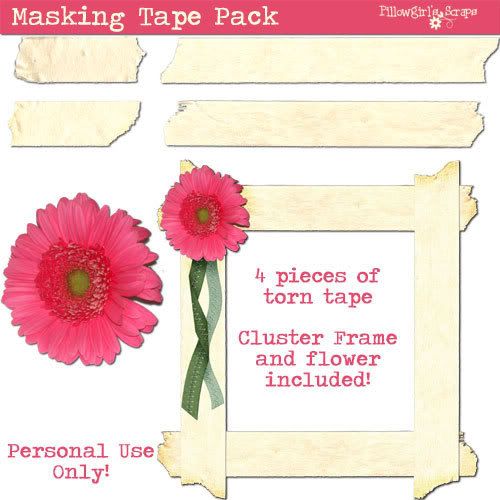 You get 4 pieces of tape, a bright flower, and the cluster frame in this little goodie. Yes, these are real pieces of tape, and yes, this is an extraction from a real photo of a flower. They really turned out different than I thought they would. What do you think?
No longer available for free. Grab it at my store.
Updates on life...
- Mom is walking GREAT. We take nightly walks, sometimes through the neighborhood and sometimes at the indoor track. She rarely needs her cane and she is getting good at balancing. Plus, she drove me to my aunt's house tonight so her confidence at driving is getting better.
- Maia is getting so smart and so big. I know all mommies feel this way about their little ones, but she is really amazing me. She said something cute today but it is kinda gross. She used the potty on her own to go "poo poo" and before she flushed she said, "Mommy, look it's a hot dog!" HAHAHA