I am in an autumn sort of mood. I keep seeing things that catch my eye and they are all autumn colors. Don't ask me why, because I know that autumn means impending winter, but I am in the mood for hot apple cider and pumpkin pie. And the turning of the leaves.
I sat down and made a paper pack for you today that in an abstract sort of way reminds me of the changing of the leaves and the crumpliness of it all. There are 6 papers, as the black is included.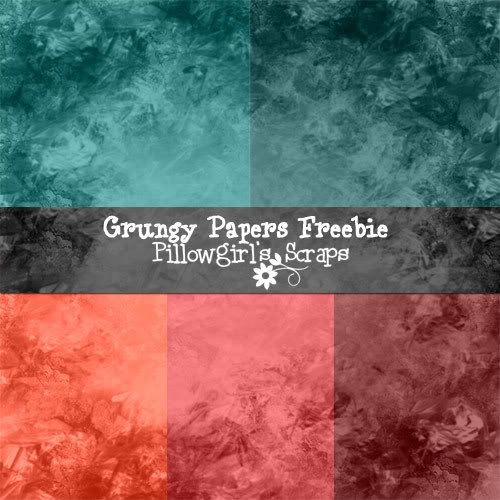 Other Updates:
Maia has a cold. I hate when my little princess is sick because there is nothing I can do to comfort her. She turns into a little Daddy's Girl when she is sick and all she wants is him. But she is especially cuddly when she is sick and I do get some really good snuggles.
Mom and I went to Wal-mart AND Sam's Club today. It was a lot of walking and shopping. I got a new pair of sneakers that were on sale for $7.50 at Wal-mart so I will have some workout shoes. We have both been going to the gym and/or the indoor track every night. It sure helps me sleep! It's all part of her physical therapy, and for me it is a good excuse to leave the house and get active every day... plus I score some quality Mom Time.
I never realized how much work it is to design for a store. I am not complaining, but I just have figured out that designers sure do earn their money! I can't wait to show you all that I have been working on.