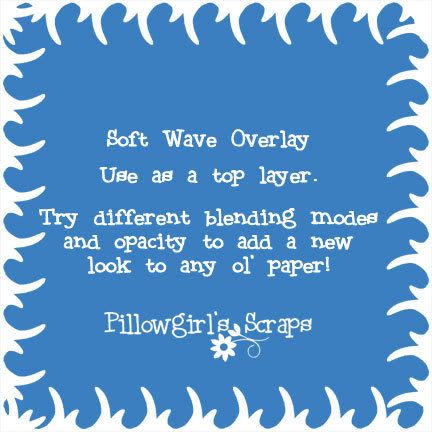 This fun overlay is a great addition to a summery or water play layout. Use it to add a touch of the waves or the ocean to your page.
Download on 4shared here. I will add it to my gallery as time permits :)
Overlays are easy! If you have software that allows you to layer your elements, these transparent files only show the white portions. You can then leave them as they are, recolor them, or even try some of the blending modes and other effects on them.